With some of the finest sounds to emerge with that Australian suburban voice since Courtney Barnett first revealed her gardening habits, Verge Collection are only halfway through what can only be described as their formative year. And there's no slowing them down – up next on their to-do list is releasing a new single and their debut EP and playing the massive BIGSOUND Live, Cronulla's Sounds of the Suburbs, Rottofest and a whole swag of national dates alongside Skegss, City Calm Down and The Vanns.
Charging into radio land with the undeniable 'Our Place' and follow-up 'Class Of 09', the clever Perth foursome have another single in 'Postcodes', a perfect precursor to debut EP Open Plan Living, out in September. Produced by Andy Lawson at Debaser Studios (The Sleepy Jackson, Tired Lion), the EP is brimming with the lads' trademark razorsharp lyrical wit and equal parts charm to boot.
"I liked the name because it had a bit of double meaning," reveals frontman Ben Morris. "To me it just means living a life with little to no real 'plans'. Lyrically I think there's cohesion, the songs to me sound quite optimistic despite some of the themes that are danced around. There was quite a lot of material to choose from when we finally got round to recording the EP, so I was able to cherry pick songs that showed the musical scope of what myself and the band could do."
Kicking off a national tour with trouble-starters Skegss, Verge Collection will play no less than 12 shows before the end of September, culminationg with the EP release on Friday, September 23.
VERGE COLLECTION
TOUR DATES
FRIDAY AUG 12 | PLAYERS BAR, MANDURAH (WA) | Buy Tickets
with Skegss
SATURDAY AUG 13 | AMPLIFIER BAR, PERTH (WA) | Buy Tickets
with Skegss
SATURDAY, AUG 20 | NORTHCOTE SOCIAL CLUB, NORTHCOTE (VIC) | SOLD OUT
with Skegss
SUNDAY, AUG 21 | BAR OPEN, FITZROY (VIC) | DOOR SALES ONLY
with special guests
THURSDAY, SEP 1 | NEWTOWN SOCIAL CLUB, NEWTOWN (NSW) | SOLD OUT
with Skegss
FRIDAY, SEP 2 | THE BRIGHTSIDE, FORTITUDE VALLEY (QLD) | Buy Tickets
with Skegss
SEP 6-8 | BIGSOUND LIVE, FORTITUDE VALLEY (QLD) |  Buy Tickets
FRIDAY SEP 16 | CAPITOL, PERTH (WA) | Buy Tickets
with City Calm Down
SATURDAY SEP 17 | ROTTOFEST, ROTTNEST ISLAND (WA) | Buy Tickets
 SATURDAY SEP 24 | BRIGHTON UP BAR, SYDNEY (NSW) | Buy Tickets
with The Vanns
SUNDAY SEP 25 | SOUNDS OF THE SUBURBS, CRONULLA (NSW) | Buy Tickets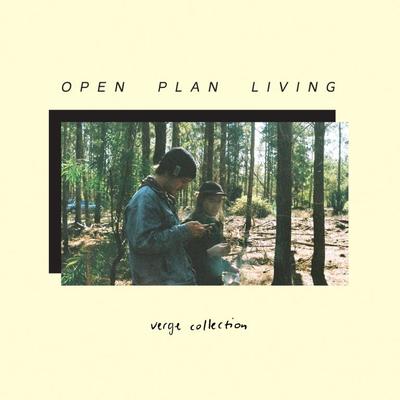 OPEN PLAN LIVING
FEATURING 'CLASS OF 09' AND 'POSTCODES'
OUT FRIDAY SEPTEMBER 23
PRAISE FOR VERGE COLLECTION
"Songs so relatable you have to check you haven't just accidentally pocket dialled your mate."
Lachie Macara, triple j

"…'Our Place' makes me want to hug everyone I love when I hear it and I totally stand by that ridiculous statement. Charming lyrics and sparkling melodies are underpinned by a rhythm section that moves like a car on the Eyre Highway."
Dom Alessio, triple j

"…had punters jumping for joy."
The Music