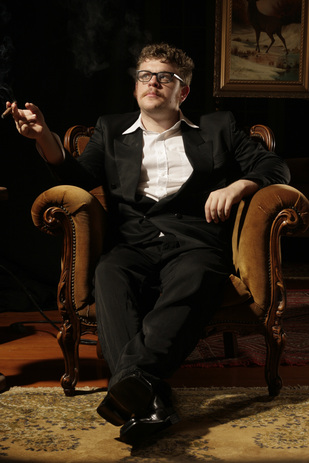 Not one to be ever be unambitious or shy away from drawing attention to himself, Edward Guglielmino announces an online release of his entire collection of demos, live recordings and b-sides.
Oh, and by the way – you can now call him Ed G.
Just when you thought it was safe to follow him on Facebook or Twitter, the Brisbane independent avant-rocker announced on Monday that he will upload every unreleased track he has ever recorded onto his Sound Cloud
(http://soundcloud.com/edward-guglielmino/lost-of-love
).  A track a day for… well, according to Ed… a year and a half.
To celebrate this headache for his publicity and management team, Guglielmino is to put on a secret gig only available to people on his mailing list with supports Emma Louise who is currently recording her debut EP and M Jack Bee who is recording his second album. The gig will happen somewhere on the night of Saturday March 18 but, to find out where, join his mailing list at http://www.edg.ug
Aside from the flurry of home demos online Edward Guglielmino (or Ed G as he is now known by his fans and haters alike) is recording his second full length record with local producer Jamie Travaskis and reportedly working with Tape/Off Branko Cosic on yet another side project.
Ed G's Secret Rare Material Launch
with special guests Emma Louise and M Jack Bee

Join the mailing list at www.edg.ug for location and invitation