Brisbane vibe punks WAAX certainly know how to kick off a year. With their single 'Same Same' still spinning on triple j, the "utterly terrifying" quintet have just been announced as national supports for alt-rock behemoths Kingswood – and to celebrate, WAAX today release their video for the venerated single.
 On an unforgivingly humid Brisbane day, the five-piece took over a small warehouse with filmmakers Creative Clones. Armed with smoke machines and covered in their own sweat, they embarked on a sixteen-hour journey to create a visual representation of frontwoman Marie DeVita's lyrics, exploring anxiety within the mundane repetitiveness of life.
Known for their raucous live shows, WAAX released their most recent single 'Same Same' late last year. The accolades quickly followed – an instant add to rotation on triple j, rotation on Sydney's FBi radio, and kudos from tastemaking blogs and new & longtime fans alike. Previous cut 'This Everything' was the first single from their upcoming second EP, which promises a new direction for the band, and is to be released this year. In addition to the Kingswood tour, WAAX also play The Mountain Goat Valley Crawl this Saturday.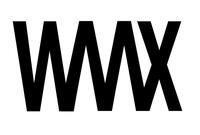 WITH KINGSWOOD
THU 23 MAR | SOOKI LOUNGE, BELGRAVE VIC
FRI 24 MAR | 170 RUSSELL, MELBOURNE VIC
SAT 25 MAR | THE GOV, ADELAIDE SA
WED 29 MAR | CAMBRIDGE HOTEL, NEWCASTLE NSW
THU 30 MAR | WOLLONGONG UNI, WOLLONGONG NSWFRI 31 MAR | THE METRO, SYDNEY NSW
SAT 1 APR | ANU BAR, CANBERRA ACTTHU 6 APR | MIAMI MARKETTA, GOLD COAST QLD
FRI 7 APR | THE TRIFFID, BRISBANE QLD
THU 27 APR | SETTLERS TAVERN, MARGARET RIVER WA
FRI 28 APR | PRINCE OF WALES, BUNBURY WA
SAT 29 APR | THE CAPITOL, PERTH WA