Deviant sons of unadulterated rock 
THE DELTA RIGGS
have been soaring since the release of their momentous debut record
HEX.LOVER.KILLER
last month.  Having just wrapped up a massive national headline tour throughout April and May, The Delta Riggs will be extending their love affair with Australia's highways into June as main support on Andrew Stockdale's
Keep Moving
National Tour.
Less than a month since its release, HEX.LOVER.KILLER has already ignited resounding praise from listeners and critics around the globe.  At home, national youth broadcaster triple j has provided strongest support via high rotation airplay for the album's leading single 'Rah Rah Radio' – playing the track every day over the last nine weeks in a row.
The Delta Riggs' unrelenting touring schedule has recently seen them perform cuts from HEX.LOVER.KILLER live for the very first time around the country.  Previous tours supporting Primal Scream, The Jim Jones Revue, Devin and most recently, Divine Fits, have helped position The Delta Riggs as one of Australia's most enticing touring acts.
With press and fans singing a shared chorus of unanimous praise for their debut album and captivating live show, The Delta Riggs are poised to continue their no-holds-barred conquest around the country on their forthcoming run alongside Stockdale.
THE DELTA RIGGS – New album HEX.LOVER.KILLER available now.
PRAISE FOR THE DELTA RIGGS & HEX.LOVER.KILLER
"Hex.Lover.Killer is as captivating as Mick Jagger's codpiece." **** – Rolling Stone
"How can you ask for more from an album? A fantastic debut record" – The AU Review
"Could this be the album that saves Aussie rock? I hope so. The Delta Riggs have taken everything that is good about rock and roll and blended it into [Hex.Lover.Killer]" – Forte Magazine
"A no-holds-barred mix of rock, retro glamour and a hell of a lot of life" – themusic.com.au
"A barrelling, rip-roaring romp from start to finish… 
 good luck not wearing out your repeat buttons" – AAA Backstage
"Perk your ears up for the second coming of Jet, if Jet had
just slightly bigger balls." – Beat Magazine
—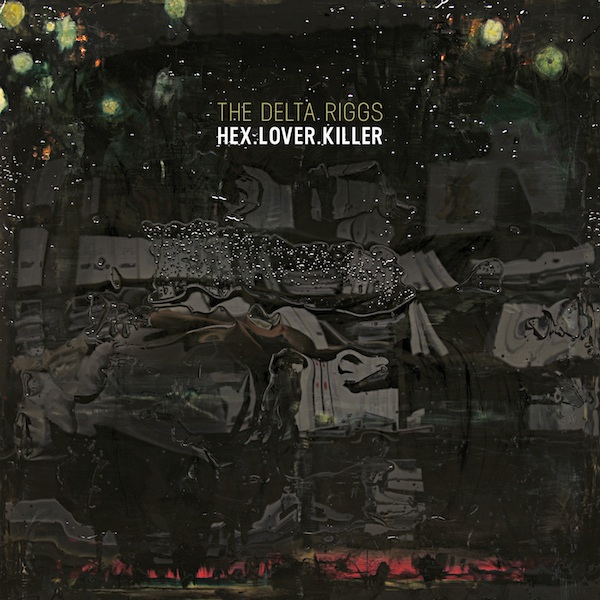 THE DELTA RIGGS – TOURING NATIONALLY THROUGHOUT JUNE
ANDREW STOCKDALE | 'KEEP MOVING' NATIONAL TOUR
1300 GET TIX  | All Moshtix outlets
All Oztix outlets | The Wool Exchange